Wendy Anderton, Director of Operations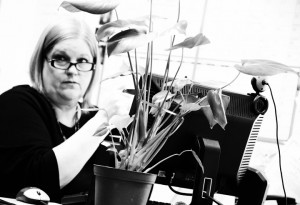 Wendy has been with Kyle Moyer and Company for six years, beginning first as an Executive Assistant to Kyle, managing his calendar, contacts, and keeping him well organized.  Soon after, Wendy was promoted to Office Manager where she used the same magic to organize and structure the entire office.  It wasn't until later that Wendy's creative talent was put to use.  As a traditionally trained graphic designer, Wendy began designing direct mail pieces for political candidates and collateral materials for corporate clients.  That work evolved into full-scale web development, as well as viral and traditional marketing pieces.
Wendy has since moved into a role where she manages the work flow throughout the office, assuring accurate completion of projects on a timely basis, juggling the multiple priorities and demands of a busy office.
A native of Utah, Wendy is an award-winning designer, skilled manager, and handles challenges with grace and ease.  Wendy sits on the Board of Directors of the National Association of Women Business Owners – Phoenix Chapter as Public Policy Director, is a current board member for Global Ties Arizona and donates her time away from the office to a guinea pig rescue, loves live music, crochet, her many pets, gardening, and considers herself a foodie.


---
Jillian Sloan, Creative Director & Multimedia Specialist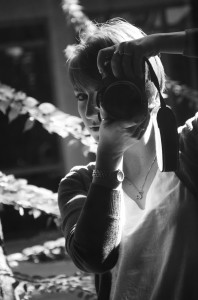 Jillian offers a multi-disciplined skill set in traditional graphic design, multimedia production, copywriting and editing. Since joining the firm in 2011, she has strengthened client relationships with the highest quality of work and service. From her unique perspective behind the camera lens to her inspiring designs and brand creations, she brings the inventive, enlightened, and creative personality to the firm.
Jillian began with the firm as a traditional graphic designer and quickly garnered a reputation for her photographic aesthetic, lending to the firm's own brand-identity. In addition to photography, Jillian has a unique background in multimedia story-telling and copywriting, and succeeded in expanding the firm's services to include video and television production. In 2009, Jillian received an Emmy nomination for her co-produced and directed documentary, The Torn Identity.
Today, Jillian manages the creative department and works directly with clients on successful branding and marketing from concept through execution. Jillian serves as the lead manager on projects ranging from social media, graphic design, and branding, to full website development. Jillian is an Arizona native and honors graduate from the Walter Cronkite School of Journalism at Arizona State University with supplemental graphic design training from Collins College.

---
Chris Shipley, Project Manager
Chris joined the firm in 2014 and is responsible for coordination and execution of campaigns for political and public affairs clients. He takes the lead on campaign content development and implementing successful campaign strategies.
Prior to joining Kyle Moyer and Company, Chris was Chief of Staff for Phoenix City Councilman Sal DiCiccio where he developed a comprehensive understanding of municipal government and land development issues.
Chris has extensive experience in both the private and public sectors which provides him valuable insight into the political and practical relationship between the two.
Chris was born and raised in Arizona and received his degree in Political Science from Arizona State University.

---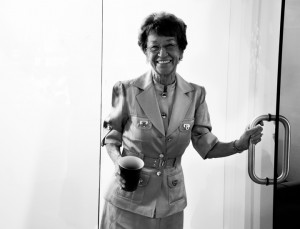 Gail Bauchmoyer, Human Resources & Accounting Services
---